Our journey started in Tennessee, the heart of heat, meat and blues. Raised with Memphis on the mind and an itch for the road in the soul, our recipes were created somewhere between home & Dallas. Taking a bit from the past and the present, we merged the two king cities of barbecue to make something all our own.
Meet our first bottle, the Shak Rub. The one and only, the original, the OG, the recipe of our roots.
GIVE US A TASTE

C'mon, you know you want to.
As fresh as it is fine, this flavor is full of vegetables and herbs that'll make your mouth water while you eat. From crisp grill marks to the smokey wood-fire-slow-cook, this seasoning will make your meat shine.
Rub it in, nice and slow. Give it some love. It really gets that flavor in there.

BUY A BOTTLE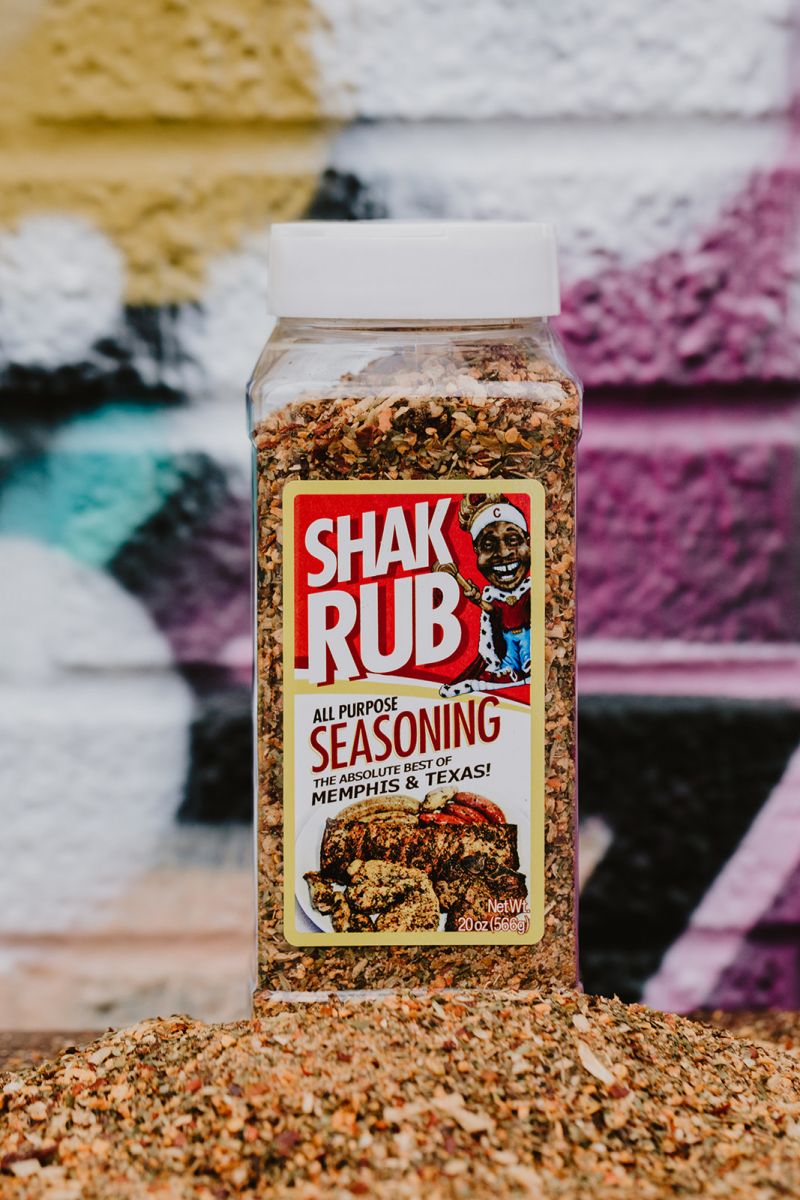 MEET OUR MAKER

Clarence Cohens: maker of Shak Rub & founder of its home, Baby Back Shak. Cohens' history - of living in two of the greatest southern cities that celebrate good times as much as they do good food - makes him the perfect person to bring the Shak Rub recipe to life for the whole country to enjoy.
Clarence is an entrepreneur, his sharp eye for good ideas matches his well-honed tastebuds that make everything he touches taste like gold. Decades of doing right by his customers and patience for slow cooking for deep flavors has fostered some serious Shak Love all around the world. There is a reason this man is known for being the leading purveyor of smoked meats in Dallas.